Twilight Running Festival 2012
Raised So Far
$26,633.71
Help us raise vital funds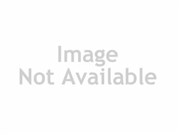 Creator: Liz Kennedy
Close at Friday, 23 March 2012
Liz's Half Mara $5k Fundraising Page
I'm taking part in Brisbane's Twilight Running Festival 2012 and hoping to raise much needed funds for charity - my target is to raise $5000 so every little bit helps!
On March 18th, 2012, I'm going to be completing my first half marathon (that's 21km for those of you who aren't too sure how far that is!!). I am honoured to be a part of this amazing run and helping to raise funds for Cure Cancer Australia , and I'd really appreciate your support in this endeavour.
Jade Lee has is my work collegue and has been training in Lima for the event for the past month - not an easy effort!! She will be joining me in my challenge!
ALL donations you give go directly to charity, so click on DONATE NOW!
Thank you for your support and helping to make a difference in the fight against cancer.

Cure Cancer Australia Foundation
CURE CANCER AUSTRALIA'S focus is to find a cure for cancer.

One in two families are touched by cancer in their lifetime and Cure Cancer Australia is determined to improve prevention, detection and treatment outcomes to reduce the suffering caused by cancer.

In 2012, Cure Cancer Australia will provide 30 one year grants of $100,000 each to the best young researchers in our country with fresh approaches across all areas of cancer research.



$50 funds one hour, $1,900 funds one week, $7,500 funds one month and $100,000 funds one year of vital cancer research.
Untold thousands of lives have already been saved as a result of research. However, one life lost to cancer is still one too many. Cure Cancer Australia will not give up on the fight until we can realise 'a world without cancer, nothing less. ' We simply couldn't continue our work without the support of people like you.
Thank you for your support!
FUNDOMETER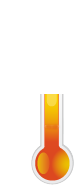 Target
$5,000
Raised So Far
$2,405